It's not always the season to be merry . . .
Over the years, we've been privileged to help thousands of people recover their health, many of whom suffered from anxiety or depression. In fact, one of Stephen's very first UK clients at the Institute for Advanced Health Research, in 1983, was a young woman suffering from severe clinical depression.
You can read Pamela's story here – Gas Pipe Blues. Fortunately for Pamela, by finding the actual cause of her depression and dealing with it, she narrowly escaped electroshock 'therapy,' gave up her antidepressants and her psychiatrist, and recovered. All by a simple change of something in her environment.
Pamela's story is a good example of an obvious problem caused by an environmental stress. Since then, we've seen thousands of problems being caused by often-easy-to-solve environmental stresses (harmful environmental energies).
But what about when depression isn't so obvious? Or, when it isn't necessarily caused by an external stress?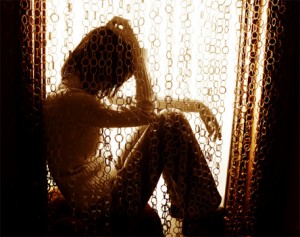 Some of the signs of depression are:
Low energy
Feeling flat or blank (unable to think with any clarity)
Not feeling enthusiastic or seeing the point of doing anything
Not wanting to communicate
Sleep problems
Having problems concentrating on anything
Loss of appetite or can't stop eating
Being more irritable, short-tempered or aggressive than usual
Seeking drugs – alcohol, tobacco, marijuana, etc. – or food – sugar, grains, fats, etc. – in order to feel better
Using passive entertainment – television, films, books, magazines, etc. – to fill your time rather than genuinely being interested in their subjects
Of course, none of the above necessarily mean you are depressed. But if they happen frequently – such as several times a week – there is almost always a depressive component to your 'normal' state. Most depression isn't 'clinical' – i.e. it isn't 'bad enough' to end up in a trip to the doctor, so it isn't diagnosed as depression. And it isn't resolved. It just goes on and on . .
Millions of people suffer from sub-clinical depression and, in many cases, they don't know they're depressed. They've lived with it so long, it just seems that's how they are. They don't realise they can be happier. Or that they need to be. So they don't receive any help.
Unfortunately, as the days get shorter in the winter months so access to natural light is reduced, it only gets worse. But it doesn't have to be this way . . . Continue reading →