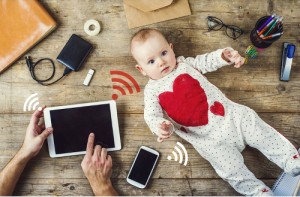 Concerned parents are becoming increasingly aware of the health risks associated with WiFi radiation. And, most recently, the potential damage to children who are exposed to Wifi both at school and at home.
Headaches,dizziness, fatigue, irritability or insomnia can be the first signs that your child or yourself have been affected by 'WiFi stress.' More worryingly, altered white blood cells, childhood leukemia and impaired motor function have also been shown to increase in children who have been exposed to WiFi radiation within limits set by UK government guidelines.
Although the UK government is, unfortunately, still in the 'denial' phase of acknowledging harm from continuous exposure to low levels of pulsed microwave radiation, (of which WiFi is one form), other governments are starting to pay attention. For example, France is banning WiFi from nurseries and restricting its use in primary schools.
Leading expert in radiation technology, Dr Erica Mallery-Blythe, has called for a ban on all Wifi in the UK. She stated last week in a national paper http://www.telegraph.co.uk/lifestyle/wellbeing/11589857/Is-Wi-Fi-making-your-child-ill.html
Watch this interesting video from Dr Erica Mallery-Blythe on electromagnetic emissions and the dangers for children.
Want to know more? See our blog article:
What do these four items all have in common? . . .
    Tobacco smoke (in public buildings)
    Pulsed microwave radiation (which includes wifi)
They all have the same WHO health classification – 2B – or 'possible carcinogen'. However, three of them are BANNED but one – WiFi –  isn't . . .
All this makes for depressing news, but there are ways to help protect yourself or your loved ones against the damaging effects of Wifi radiation.
Three easy ways to help protect against 'WiFi stress' …
Don't use Wifi for your internet connection. Most people don't realise they don't need it. Instead connect at home using an Ethernet cable between your computer and your router. If you need to share the internet around your home, use DLAN plugs – available everywhere. Don't forget to switch off your WiFi after you've cabled up. Follow this link to get your own free downloadable Disabling WiFi instructions.
Purchase an Omega Energy Egg set for protection against, and for reducing symptoms associated with, WiFi and other forms of electromagnetic radiation.
The Omega Energy Egg package comes as two beautiful white, charged, jade eggs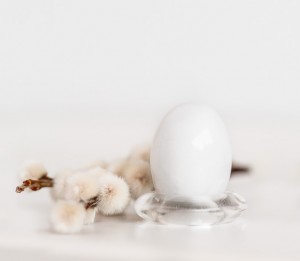 that contain resonances specifically designed to counter the effects of EMF and other environmental stress and work for your own personal WiFi protection. Cleverly set in their own transmitters, you don't need to carry them with you for protection. Once tuned to you or your child, they can sit happily at home working 24/7 to reduce experienced symptoms and give you protection. Find out more here…
"I have been electro-sensitive for years and have difficulty using computers and mobile phones but have to for work. Since receiving my first Guardian Energy Egg, I was protected against EMF's and have not looked back. I used to ensure I carried it everywhere until the Omega Energy Egg was born and (now) I no longer carry an Energy Egg with me as it does the job from my home." Yvette B, UK
Replace your cordless (DECT) landline phones with corded ones. Most cordless telephones give off microwave radiation whether or not they're in use and are as bad, if not worse, than mobile phones. Siemens 'Eco Plus' models are an exception..
IT'S TIME TO FEEL BETTER – Order an Energy Egg Today!